Marc Goodman has been featured in
---
"If the right people read Goodman's book and take action, it might just save the world."

"There could be no more sure-footed or knowledgeable companion than Marc Goodman on this guided tour of the underworld of the Internet."

"Technology has always been a double edged sword—fire kept us warm and cooked our food but also burned down our villages. Marc Goodman provides a deeply insightful view into our twenty-first century's fires. This book provides a compelling roadmap to contain the perils."

"From black ops to rogue bots and everything in between...Marc Goodman is a brilliant go-to guide into the hidden world of criminal innovation. "

"Marc's talk (one of the highest rated in our 2015 program) was a refreshing wake up call that compelled us to see the external world differently and  brought the much-needed human touch to a subject that has profound impact on our work."
When Marc Speaks, audiences listen.
That's because he's spent a career immersed in technology, law enforcement and national security. Marc advises industry leaders and global policy makers in more than 75 countries around the world on emerging cyber risks and intelligence. Today, he captivates audiences from the TED stage to the White House to Fortune 500 companies, addressing the profound change technology is having on security, business and international affairs – the good, the bad, and what we can do about it. Learn more about Marc's talks, here.
Watch the TED Talk
Read Testimonials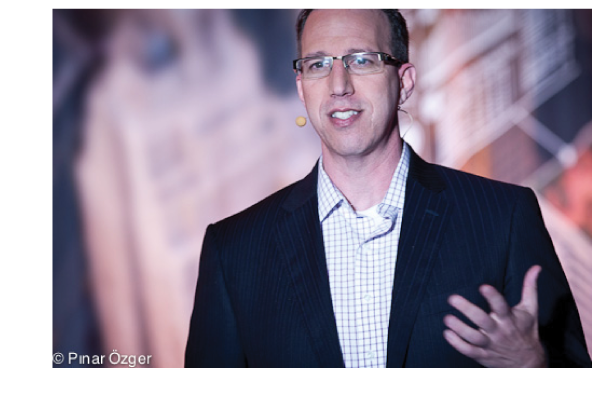 "If you control the code, you control the world. This is the future that awaits us."
---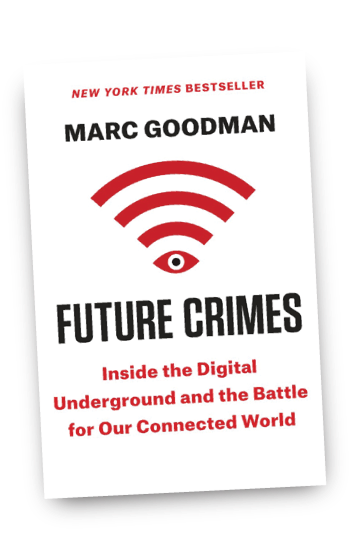 Future Crimes
With explosive insights based on a career in law enforcement and counterterrorism, leading authority on global security Marc Goodman takes readers on a vivid journey through the darkest recesses of the Internet. Provocative, thrilling, and ultimately empowering, Future Crimes will serve as an urgent call to action that shows how we can take back control of our own devices and harness technology's tremendous power for the betterment of humanity — before it's too late.
Learn More
Buy the book
Resources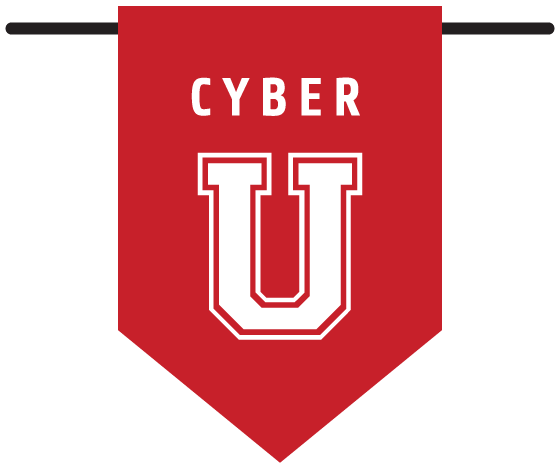 Welcome to CYBER. (It's safe in here.)
Protecting yourself, your family and company is easier than you'd think. In fact, small steps make a big difference. Please visit the CyberU Resources section for articles, videos and tips to protect yourself online.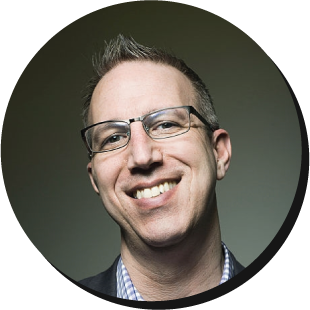 GLOBAL STRATEGIST, BEST-SELLING AUTHOR AND INTERPOL advisor.
(And that's just the beginning.)
Marc Goodman is the New York Times best-selling author of FUTURE CRIMES, a global strategist and consultant. He is the founder of the Future Crimes Institute and serves as the Chair for Policy, Law and Ethics at Singularity University. For over twenty years, Marc has built his expertise in international cyber-crime and terrorism, working with INTERPOL, the UN Counterterrorism Task Force, NATO and the US Government.
Learn More About Marc